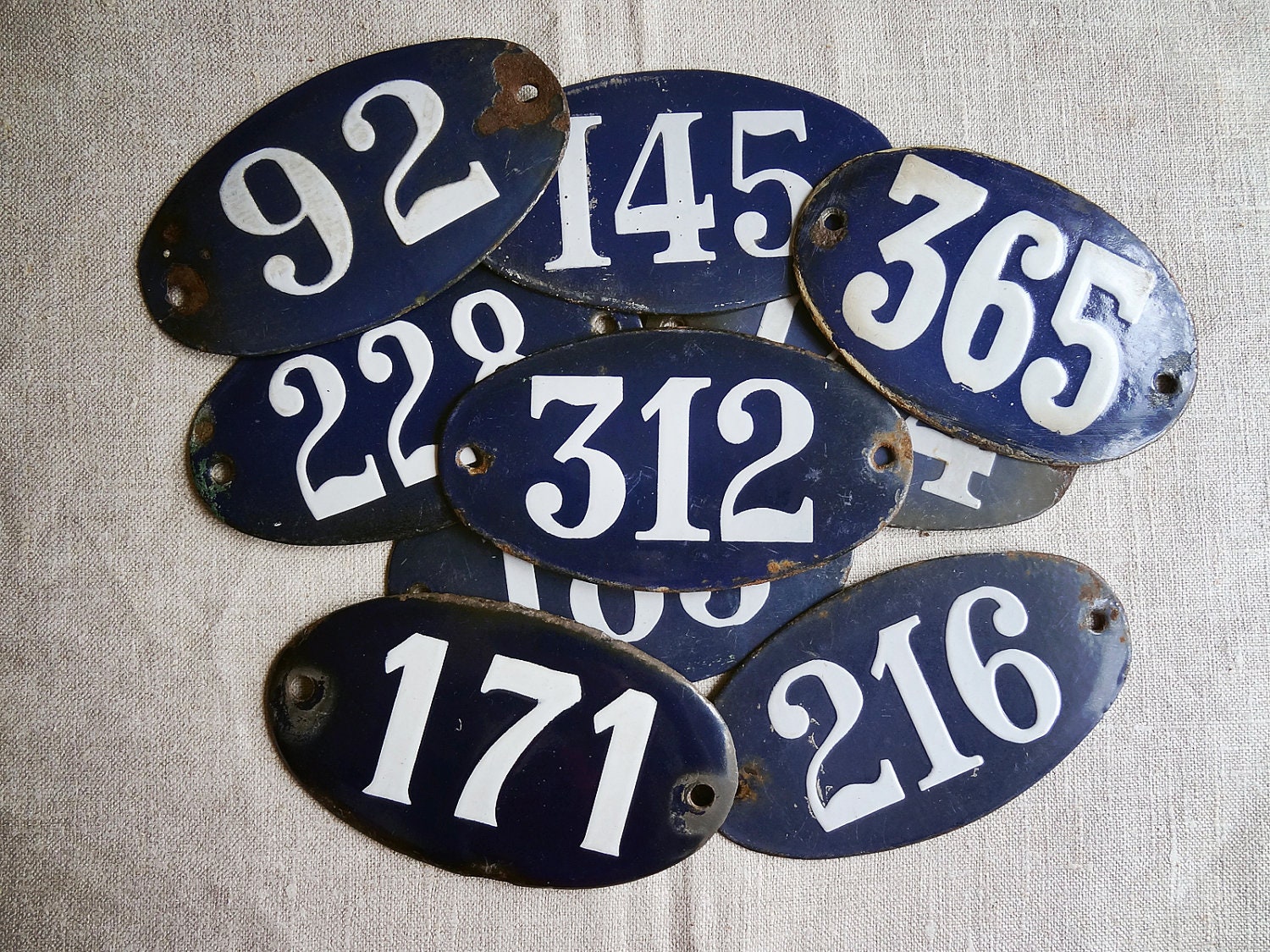 L&I needs a number on your building via Etsy
An interesting tidbit came across the Facebook page of the Pennsport Civic Association last Thursday. In case you missed it -
this statement
was attached to the trash and recycling announcement:

"We have been informed by several residents over the past week that they have received violations from L&I for not having address plates on the front of their homes, it states:
The subject building lacks approved address identification. Buildings shall have approved address numbers, building numbers or approved building identification placed in a position that is plainly legible and visible from the street or road fronting the property. These numbers shall c

ontrast with their background. Address numbers shall be Arabic numbers or alphabet num

bers. Numbers shall be a minimum of 4 inches high with a minimum stroke width of 0.5 inch."
It's an interesting situation. There are obvious safety concerns when it comes to identifying a house be it for law enforcement, the fire department, or emergency care units. Most places in Pennsport have numbers on the front of their building or the number painted on the curb. I have never heard of L&I issuing a violation for such an offense before today.
A
follow up
was posted later in the day that stated things had been cleared up:
"Thanks you to Councilman at Large Jim Kenney and Rick Lazer for their quick action in prompting L&I to agree to stop issuing violations for "No Address" markers on residences."
Councilman at Large Jim Kenney was kind enough to shed some insight on the situation:
@pennsporter No money fines issued. Notices to place an addressonyourhouse. L&I agreed to stop violation notices. Good-idea to ID your home
— CouncilmanJimKenney (@JimFKenney) March 29, 2013
You can find him on Twitter
@JimFKenney
In the meantime, get some numbers on your building and avoid any unnecessary action from the powers that be.
(h/t to
Passyunk Post
,
Regina Medina
,
Pennsport Civic Association
, and
Councilman at Large Jim Kenney
)